With Every Shuttle Transfer We Provide
Free tour voucher
Guide book & map
Free bottled water
Wi-fi hotspot
Download Mobile App
Book your transport easily with just a few clicks from your application.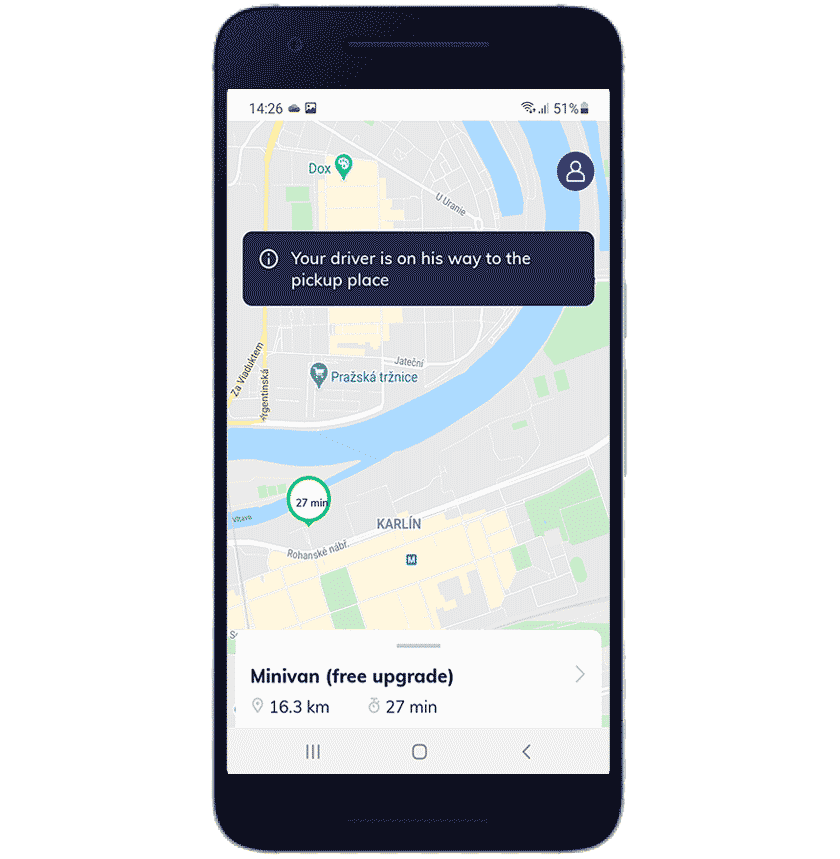 Benefits
Should you be the only person to order a shuttle at a given time, we will drive you directly from the airport without any stops. You will receive a private transfer for the price of a shared transfer.
Our driver will give you a printed map of Prague, a Prague guide, and a voucher for a four-hour walk around Prague.
We guarantee your money back if you're not entirely satisfied.
Pay by cash in your local currency, online or by card to the driver with no extra charges.
Getting From or to the Airport on Time Always Tends to Be a Bit Stressful
You might be just as well off using public transport or taking a regular taxi and hoping that they will not overcharge you. Of course, you do have these options – the choice is yours. However, our private airport transfer will provide you with the comfort of knowing that after you arrive at Prague Airport, our chauffeur will be waiting to pick you up and take you and your luggage to your destination without any hassle. Our prices are fixed, with guaranteed savings of up to 50% compared to the regular taxis.
It's as Easy as Pie…
All our chauffeurs speak English (and some also speak Russian or German) and know their way around Prague. You'll have no problem communicating with your driver and reaching your destination safely. All our vehicles are new, no more than four years old, and air-conditioned, with free Wi-Fi, allowing maximum comfort while you travel. We will also give you a free printed visitor guide, a map, free bottled water and even a four-hour optional complimentary tour of Prague so you can start getting to know the city.
Early Arrival? It Is Not a Problem!
If your arrival to Prague will be within one hour, please give us a call, otherwise fill in the booking form.